INTRODUCTION
The idea of the Ramakrishna Mission Institute of Culture (RMIC) was conceived in 1936 as one of the permanent memorials to Sri Ramakrishna (1836-1886) on the occasion of his first birth centenary. It was formally established on January 29, 1938 as a branch of the Ramakrishna Mission to propagate the message of Vedanta as propounded by Sri Ramakrishna.
After functioning from different rented accommodation in North and Central Calcutta, the Institute was shifted to South Calcutta; first to a house donated by a devotee, and eventually to its present and permanent premises at Gol Park in 1961. An annexe to the main building, similar in aesthetic design, was commissioned in 2005. The entire building complex was deemed a 'Heritage Building' by the Kolkata Municipal Corporation in 2007 and continues as such.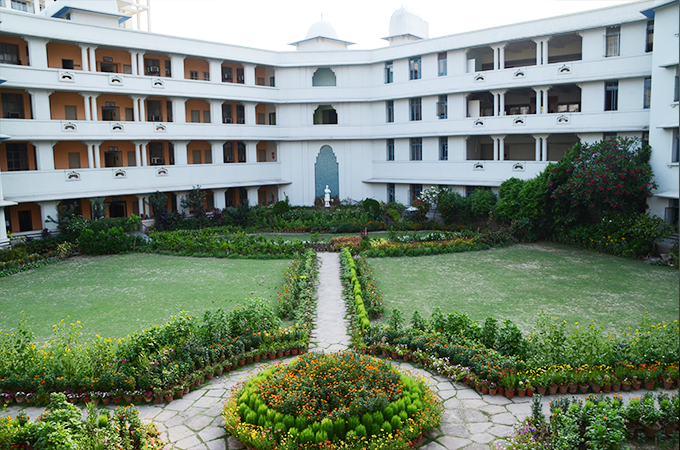 Sri Ramakrishna was born on 18 February 1836 in the village of Kamarpukur about sixty miles northwest of Kolkata. His parents, Kshudiram Chattopadhyaya and Chandramani Devi, were poor but very pious and virtuous.
Endearingly known as 'Holy Mother', Sri Sarada Devi, the spiritual consort of Sri Ramakrishna, was born on 22 December 1853 in a poor Brahmin family in Jayrambati, a village adjoining Kamarpukur in West Bengal.
Swami Vivekananda, known in his pre-monastic life as Narendranath Datta, was born in an affluent family in Kolkata on 12 January 1863. His father, Vishwanath Datta, was a successful attorney with interests in a wide range of subjects.